DO MAKE USE of LINKS,
>SEARCH<
&
>Side Bars<
&
The Top Bar >PAGES<
~~~~~~~~~~#########~~~~~~~~~~
.
OF WALES & THE WELSH
.
Vale of Glamorgan councillor Anthony Hampton 'abused four children' …
.
~~~~~~~~~~#########~~~~~~~~~~
Posted by:
Greg Lance – Watkins
Greg_L-W
eMail:
The BLOG:
https://InfoWebSiteUK.wordpress.com
~~~~~~~~~~#########~~~~~~~~~~
.
Hi,
Vale of Glamorgan councillor abused four children, court hears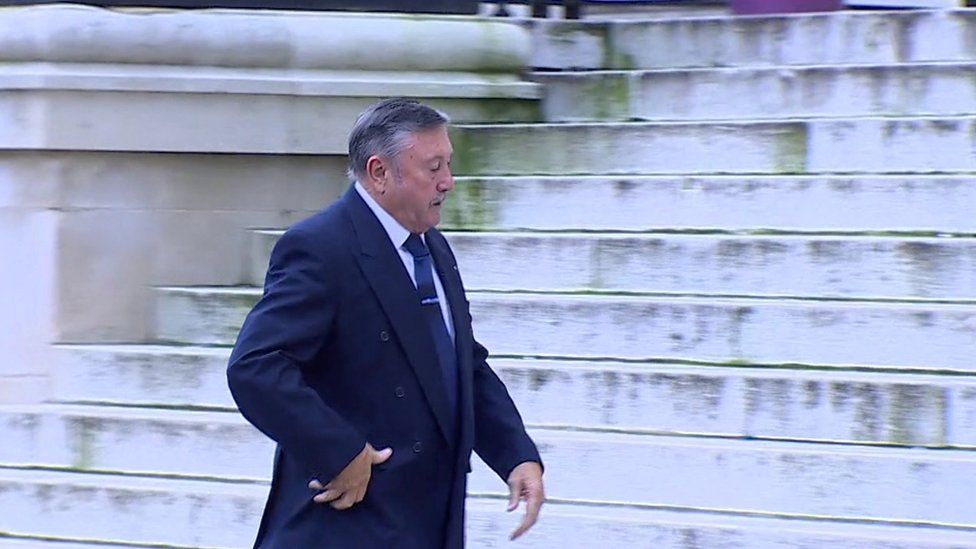 A councillor and former teacher abused a child, leaving them "frozen with fear", a court has heard.
Vale of Glamorgan councillor Anthony Hampton, is on trial accused on indecently assaulting four children in the 1970s, 80s and 90s.
The 74-year-old, from Barry, denies 20 counts of indecent assault.
Mr Hampton's actions made one woman "sick to her stomach", Cardiff Crown Court heard.
Prosecuting, Roger Griffiths said Mr Hampton was initially charged with alleged offences by two male complainants who were his students in the 90s.
Media reports of Mr Hampton being charged in 2019 led to two more female complainants coming forward.
Mr Hampton is alleged to have held down and assaulted a young girl in the 80s – telling her: "I want to cuddle you; I want to tickle you."
The final allegations relate to a girl who alleged Mr Hampton assaulted her while she was in class as a pupil in a Vale of Glamorgan school in the 70s. 
The court heard the councillor deny the allegations against him when he was first arrested.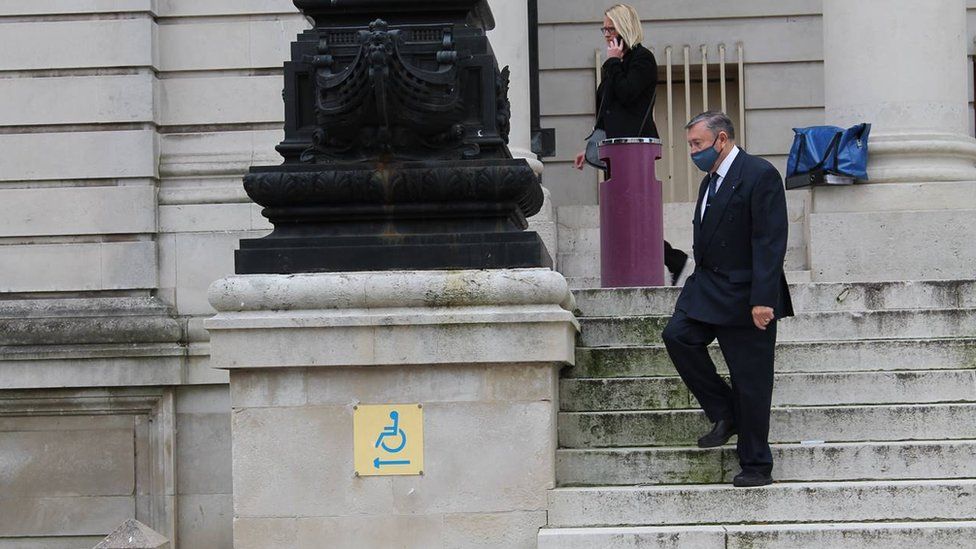 Mr Griffiths added: "He later contacted the police to say he was too embarrassed to say he had a medical condition that prevented him carrying out the offences."
The trial, being heard by Judge Wynn Hughes, is due to last between three to four weeks.
To view the original article CLICK HERE
Vale of Glamorgan councillor Anthony Hampton 'abused four children', court told
Anthony Hampton, a councillor in the Vale of Glamorgan, denies 20 counts of alleged indecent assaults on children which are claimed to have taken place over the period of almost two decades
By Robert Dalling Senior Reporter
Vale of Glamorgan councillor Anthony Hampton outside Cardiff Crown Court (Image: Wales News Service)
A councillor allegedly abused four children in incidents which left youngsters "frozen with fear", a court heard.
Vale of Glamorgan councillor Anthony Hampton is accused of indecently assaulting two boys and two girls with allegations including that he licked, massaged, and rubbed himself against them.
The 74-year-old, of Fforest Drive in Barry, denies all the allegations and is standing trial at Cardiff Crown Court.
Hampton is accused of a total of 20 counts of indecently assaulting children at time periods between the late 1970s and the mid-1990s.
The offences relate to four different complainants – two girls who were aged under 16 at the time of the alleged offences and two boys who were aged under 16 and under 14 respectively.
Opening the case on Tuesday prosecutor Roger Griffiths told the jury how the defendant is a councillor for Vale of Glamorgan Council.
Mr Griffiths explained how one of the male complainants alleged that the defendant had pressed his crotch area into his arm. The other male complaint alleged that Hampton had put his hands on his chest and massaged it, asking him whether "he liked that" and causing the boy to become "frozen through fear". There was also allegedly an incident where Hampton licked him on the neck and made groaning noises, the court was told.
One female complainant has alleged that Hampton pressed his crotch area behind her shoulders and made a self-satisfied noise while the other alleged he had climbed on top of her and kissed her neck and rubbed his groin into hers.
As a result of a news report of the allegations in 2019 by two of the complainants two others came forward to make their own allegations, the court heard.
Mr Griffiths said: "The defendant denied acting improperly and rang the police later on and said he had a medical condition which stopped him carrying out the act as described."
The trial continues.
To view the original article CLICK HERE
As so often seems to happen at a certain level in Wales, it appears that those in judgement seem closely associated to the accused! This often leads to questionable justice and the undue influence of the Crachach, The Masons and Common Purpose and other secretive and corrupt bodies!
Do note:
https://www.apexchambers.net/barristers
Christopher Rees is the defending council – and the Lord Chancellor Robert Buckland is a "door tenant" of the chambers all no doubt, together with the Judge,  Judge Wynn Hughes on at very least more than a nodding acquaintance with Councillor Anthony Hampton, who has from time to time held positions of authority in the Welsh education diaspora!

Pause for thought when one speculates on the outcome and to what extent Justice is seen to be done particularly in a case such as this where despite the length of time between arrest & trial, clearly Justice delayed is Justice denied! In this case surprisingly in this period The Councillor was not suspended from his official post!
NB:
in the interest of accuracy material in the main text in blue was written by someone other than myself.
When in black text the wording 'Welsh Language' means the 'Language of the peoples of Wales' and is therefore the majority language ie 'English'
The ancient language of parts of Wales, varied as it is, as spoken by a tiny minority in Wales is called 'Welsh' or 'the ancient Welsh language'
~~~~~~~~~~#########~~~~~~~~~~
.
Posted by: Greg Lance-Watkins
tel: 44 (0)1594 – 528 337
Calls from 'Number Withheld' phones Are Blocked
All unanswered messages are recorded.
Leave your name & a UK land line number & I will return your call.
TWITTER: @Greg_LW
DO MAKE USE of LINKS,
>SEARCH<
&
>Side Bars<
&
The Top Bar >PAGES<
I try to make every effort to NOT infringe copyrights in any commercial way & make all corrections of fact brought to my attention by an identifiable individual
.
Re-TWEET my Twitterings
https://twitter.com/Greg_LW

To Spread The Facts World Wide
'e'Mail Address:
The BLOG:
https://InfoWebSiteUK.wordpress.com
~~~~~~~~~~#########~~~~~~~~~~