DO MAKE USE of LINKS,
>SEARCH<
&
>Side Bars<
&
The Top Bar >PAGES<
~~~~~~~~~~#########~~~~~~~~~~
.
OF WALES & THE WELSH
.
An Eye on Roger Lewis – Roger and Out …
.
~~~~~~~~~~#########~~~~~~~~~~
Posted by:
Greg Lance – Watkins
Greg_L-W
eMail:
Greg_L-W@BTconnect.com
The BLOG:
https://InfoWebSiteUK.wordpress.com
~~~~~~~~~~#########~~~~~~~~~~
.
Hi,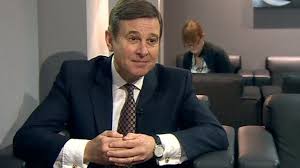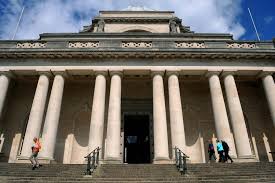 It is extraordinary how certain people in Welsh public life seem to glide effortlessly from one senior role to another leaving a trail of controversies in their wake.
Roger Lewis has taken up a new position as president of the National Museum of Wales/ Amgueddfa Cymru even though his time as Chairman of Cardiff Airport (CA) was marked by a contentious link up with a middle eastern state accused of supporting terrorism, a former employee at another of his work places told us how he had presided over the closure of whole departments, and during a tumultuous period in charge of the Welsh Rugby Union (WRU) his institution engaged in a fierce row with the regions, which he lost.
Yet despite this chequered history, on his appointment the Welsh Deputy Minister for Culture Sport and Tourism, Lord Elis-Thomas, said: "I'm delighted with Roger's appointment as the new president for Amgueddfa Cymru".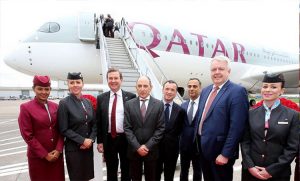 Mr Lewis too has apparently seen his moves in a positive light and has commented on television in the past:  "I know my success is staggering to many".
Part of that 'staggering success' may be that he has also threatened to place a legal injunction on The Eye to stop a previous article about him being published which he did not like, but was effectively only a pull-together of previous statements such as this.
The headline-grabbing connection between CA and Qatar during his tenure, has come under the spotlight following the UK Government's warning that potential travellers to the country faced major risks, and it stated on its advice website:  "Terrorists are likely to try to carry out attacks in Qatar".

Eight sovereign nations around the world have severed diplomatic ties with Qatar and in July 2017 it was reported that the state had been cut off by some of its powerful Arab neighbours over its alleged terrorist support.
The emirate had refused to comply with an initial list of 13 demands, saying it would not agree to any measures that threatened its sovereignty or violated international law.
But it was told by its neighbours that they wanted it to accept six broad principles on combating extremism and terrorism.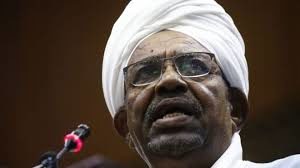 Qatar also hosted the ousted ruler of Sudan, Omar al-Bashir in February, who has now been charged with incitement and involvement in the killing of protesters.
It kept silent as hundreds of thousands of Algerians protested, chanting "the people want the regime to go".
Hundreds of millions of dollars in 'aid' money has been given by Qatar to Hamas, the group which holds sway in the Gaza Strip, and which has been designated by the USA as a terrorist organisation.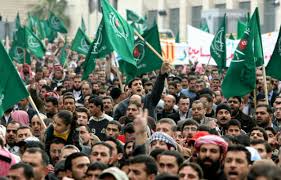 Yet Mr Lewis has described the connection with Qatar
as "transformational".
This comes despite the fact that the gas-rich country has been beset as well by other alarming headlines.
The Sunday Times revealed that the tiny desert state had secretly offered £400 million to FIFA just 21 days before the disturbing decision was announced to hold the 2022 football World Cup there.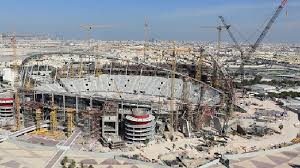 The newspaper reported:  "The contract included an unprecedented success fee of $100m that would be paid into a designated Fifa account only if Qatar was successful in the World Cup ballot in 2010".
The alarming details have also been repeated by The Guardian, The BBC and Business Day Media. 
The worrying news compounds criticism of the relationship between CA when Mr Lewis was in charge and Qatar, amid news that the airport also faces severe challenges over passenger numbers this year, despite the mainstream Welsh media's widely-reported proclamations of a bright future there.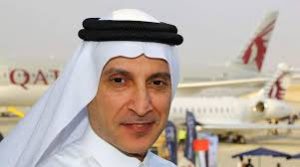 There have been other publicised problems for CA too while Mr Lewis was Chair, and after the connection with Qatar Airways was announced.
The flights to Qatar's capital Doha, are only on course to give prospective passenger numbers of 80,000 to 90,000 for its first year of operation, and that includes the traditionally busiest month of August.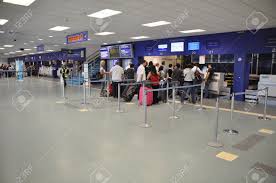 Just 5,817 travellers used the flight in October, and there has already been concern among senior figures.
In September, alone among the Welsh media, we reported how Akbar Al Baker, the Chief Executive of Qatar Airways had told The Independent newspaper the performance had been a disappointment.
"We are giving it time", he told the paper. "We are hoping Cardiff will come around, passenger-wise."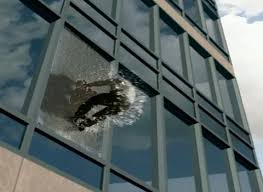 The row which Mr Lewis lost between the WRU and the rugby regions in his time there was astonishing too.
In November 2012 he told The Independent:  "We are where we are largely through past managerial incompetence at regional level. I've kept my counsel until now. Why?".
In January 2014 it was reported in The Guardian:  "The regions say that they have found Lewis hard to pin down in negotiations, like trying to grasp a sliver of mercury".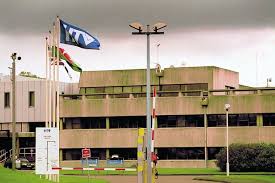 When he was in charge of ITV Cymru Wales Mr Lewis also provoked enormous anger – this time among some of his staff.
One former employee told us:  "He presided over the piecemeal dismantlement of ITV Wales, with facilities and departments disappearing one after another, a process which would eventually lead to the closure of the Culverhouse Cross (CX) site.
"I remember there was much 'management speak' about the need to move to a facility that was fit for purpose 'going forward'".
Mr Lewis clearly 'goes forward' and told his alma mater Nottingham University:  "You re-plan, you re-think and you re-dream that you can and you will".
No need for further dreaming for Mr Lewis – his mission 'that you can and you will' has obviously succeeded…
To view the original article CLICK HERE
NB:
in the interest of accuracy material in the main text in blue was written by someone other than myself.
When in black text the wording 'Welsh Language' means the 'Language of the peoples of Wales' and is therefore the majority language ie 'English'
The ancient language of parts of Wales, varied as it is, as spoken by a tiny minority in Wales is called 'Welsh' or 'the ancient Welsh language'
~~~~~~~~~~#########~~~~~~~~~~
.
Posted by: Greg Lance-Watkins
tel: 44 (0)1594 – 528 337
Calls from 'Number Withheld' phones Are Blocked
All unanswered messages are recorded.
Leave your name & a UK land line number & I will return your call.
'e'Mail Address: Greg_L-W@BTconnect.com
Skype: GregL-W
TWITTER: @Greg_LW
DO MAKE USE of LINKS,
>SEARCH<
&
>Side Bars<
&
The Top Bar >PAGES<
I try to make every effort to NOT infringe copyrights in any commercial way & make all corrections of fact brought to my attention by an identifiable individual
.
Re-TWEET my Twitterings
https://twitter.com/Greg_LW

To Spread The Facts World Wide

eMail:
Greg_L-W@BTconnect.com
The BLOG:
https://InfoWebSiteUK.wordpress.com
~~~~~~~~~~#########~~~~~~~~~~